By: Dave Morley, Photography by: Mark Bean Date: 05.09.2022
HSV-ENHANCED VP COMMODORE WAGON
By: Dave Morley, Photography by: Mark Bean
Date: 05.09.2022
---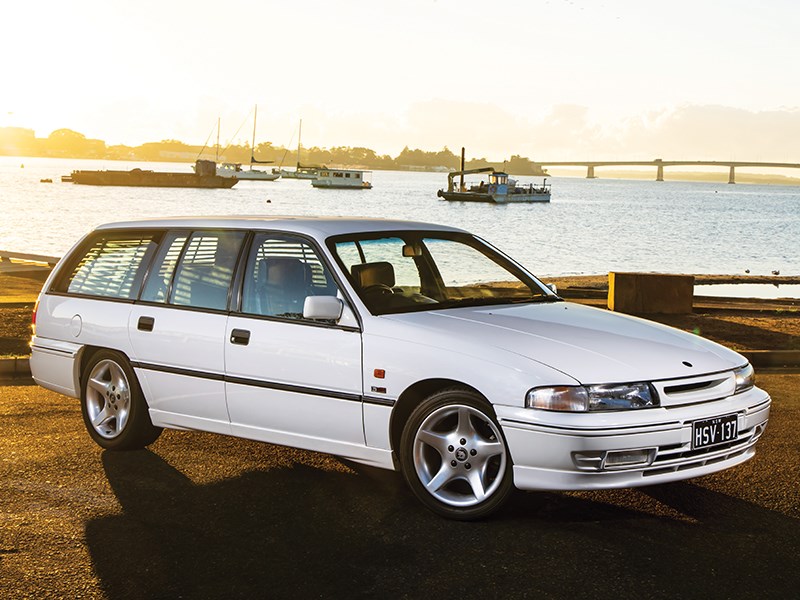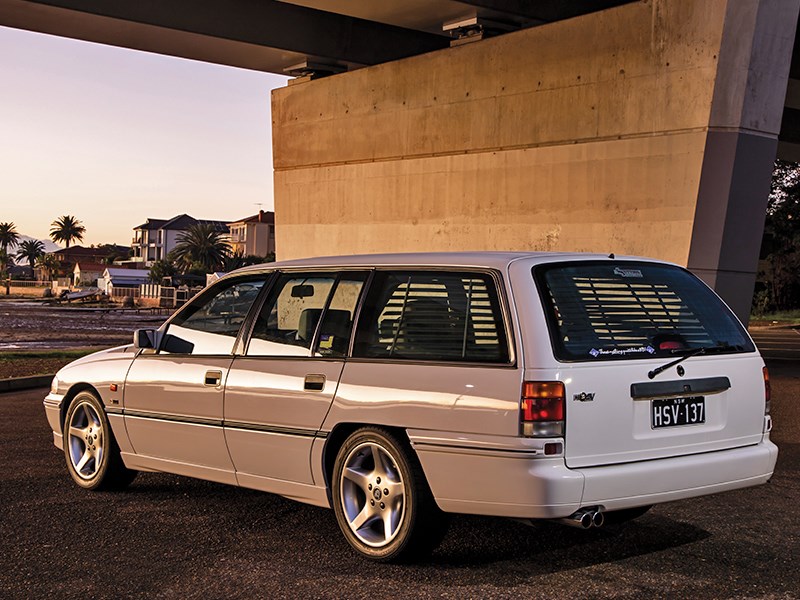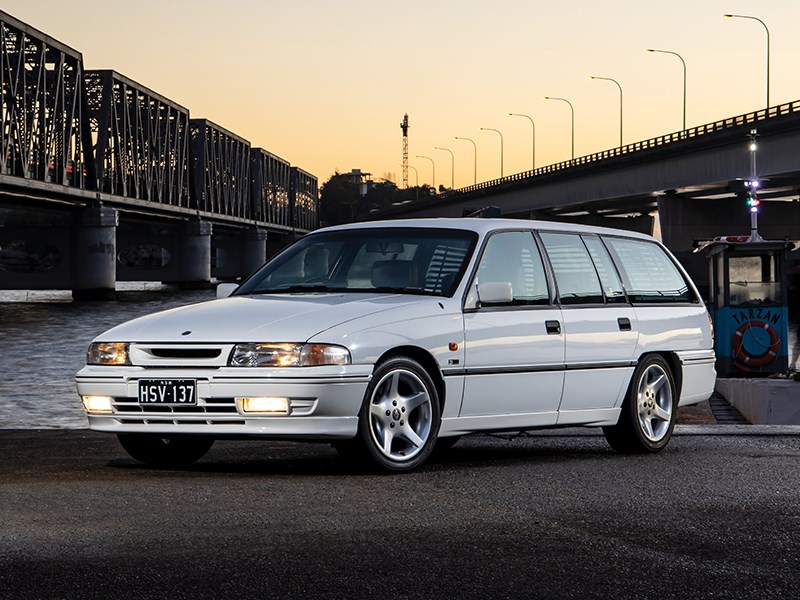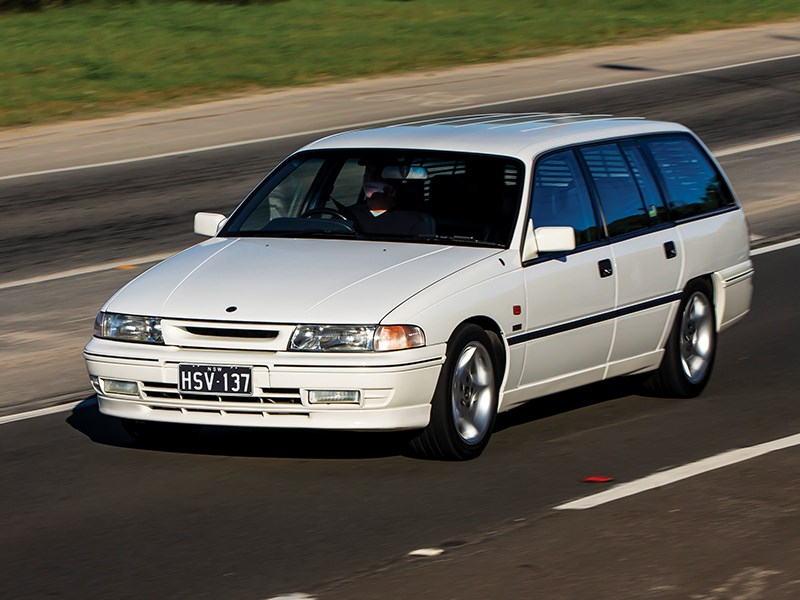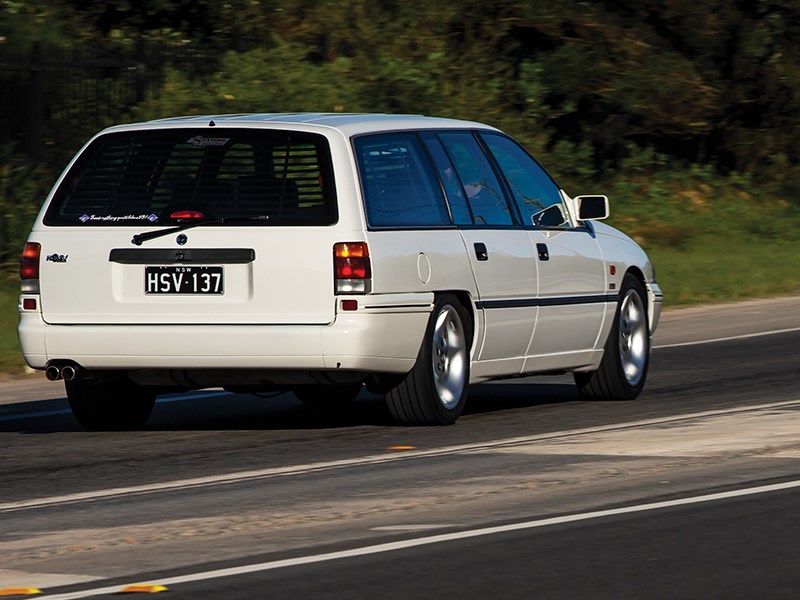 Slated to be a delivery vehicle for a Sydney cake shop, this one has plenty of icing
Ever looked at a poor old car, sitting on the street with spiders living in it, three flat tyres and moss growing on the chrome and windows? Of course you have. And like us, you've probably thought 'that poor old girl got stuck with the wrong owner'. And you'd be dead right.
But what happens when a car is 'fortunate' enough to have a pair of owners that not only ensured it was something special before it was even built but continued to love it and pamper it and make sure the spiders of this world had to find alternative accommodation? This. This 1992 VP Commodore Executive wagon is what happens.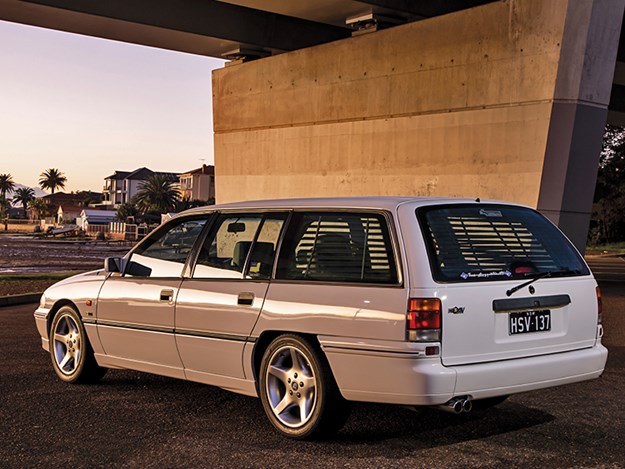 This is how the cake lady wanted it
Current owner, Sydney-sider Henry Nemaz, has been the keeper of the VP for the last 15 years or so, and for the 15 years before that, it was the property of a lady of a certain age who ordered it brand-new from Holden. Except it wasn't that simple.
On paper, the wagon was destined to be the delivery vehicle for the dame's cake shop (You don't normally think of cakes as fast food, but these ones sure as hell were.) But rather than opt for a bog-stock VP wagon, the lady of the cakes leaned hard on the dealership to build her exactly what she wanted.
| Read next: 30 years of HSV (2018)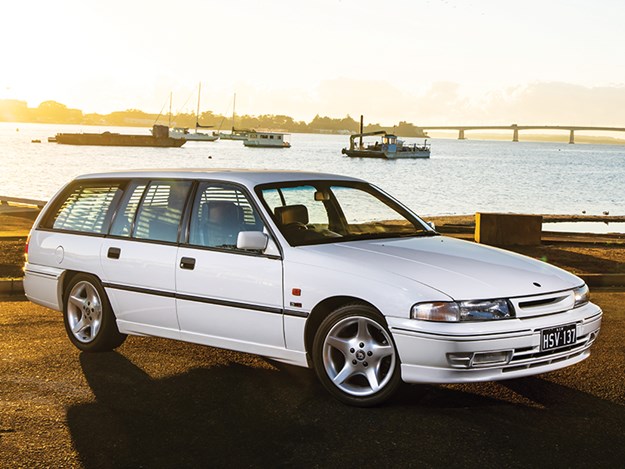 The tweaked VP, not your average wagon
Fact is, the cake shop must have been doing pretty well because the original plan was to get hold of a European station wagon. Something like a BMW 5-Series Touring. But apparently, the BMW dealer made the mistake of assuming that our dame lacked the freight and gave her the bum's rush. Big mistake.
Not only was the wannabe buyer cashed up, she wasn't copping that sort of crap from anybody. So she marched around to a couple of Holden dealers till she found one that saw things her way. Eventually, anyway.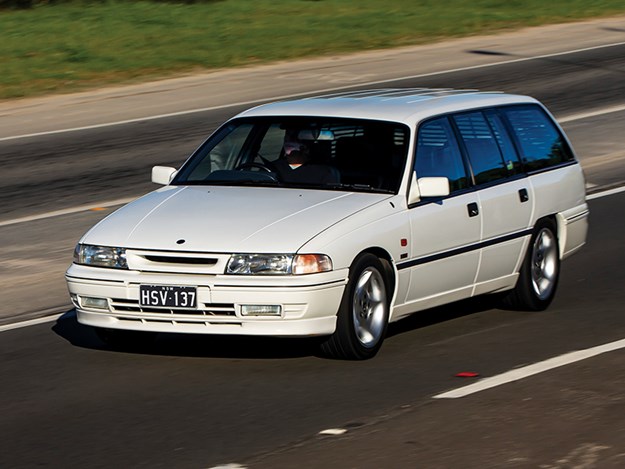 According to Henry (who has remained in touch with the original owner), she spelled it out nice and simple for the salesman: "I want my car to look like this," she told him, brandishing a photo of a limited edition, two-tone HSV Sportwagon of which only about 45 were ever built. "But I don't want metallic paint, roof racks or that silly-looking spoiler on the back window," she said.
"But that's how they come from the factory," the salesdude tried.
"You're not hearing me," she replied. I'm liking her already.
| Read next: Sleeper HSV Senator test mule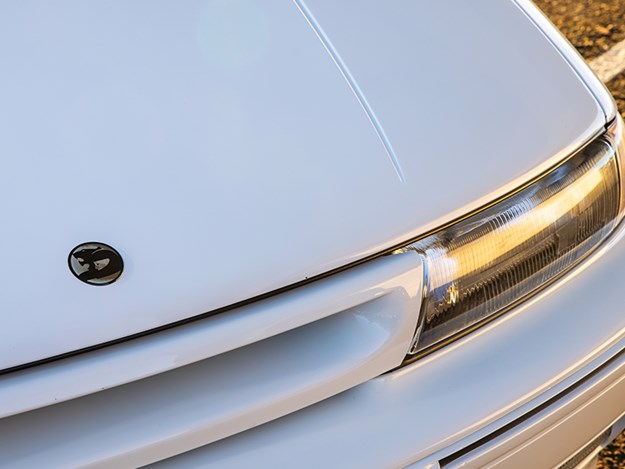 Eventually, the dealership figured that the only way to keep her happy was to start with a base model and option the bejeezus out of it. So that's what happened.
"I think there were about 17 different options on the order form to get it to the point she wanted it," Henry reckons. "So they proceeded to add the five-litre engine with the XX1 (185kW) option, five-speed manual (true!), limited-slip diff, HSV suspension, Momo Ghibli steering wheel, Calais dash, premium sound, Devenish bucket seats, a full leather interior, HSV badges all over it; this was genuinely a one-off car. She even waited four months to have it built."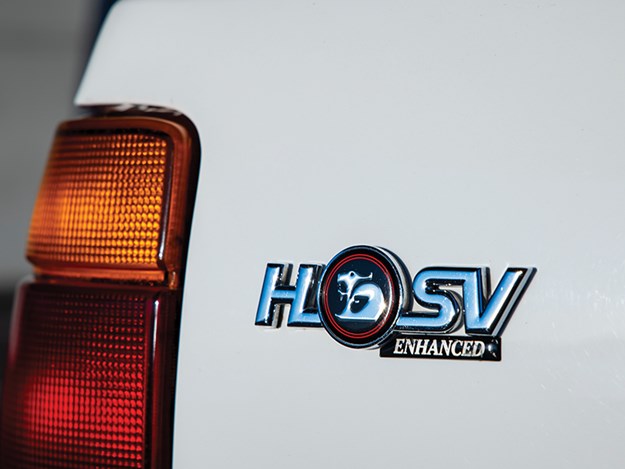 Forget that we're dealing with an elderly cake-shop owner, this car was the work of a serious petrol-head. I'm liking her even more, now.
Fast forward 15 years and 75,000 kliks and the Triple-Layer Sponge Express is getting pensioned off for something newer. Henry's the man on the other end of the classified ad. And from the moment he rolls up on the VP, he knows the deal is already as good as done.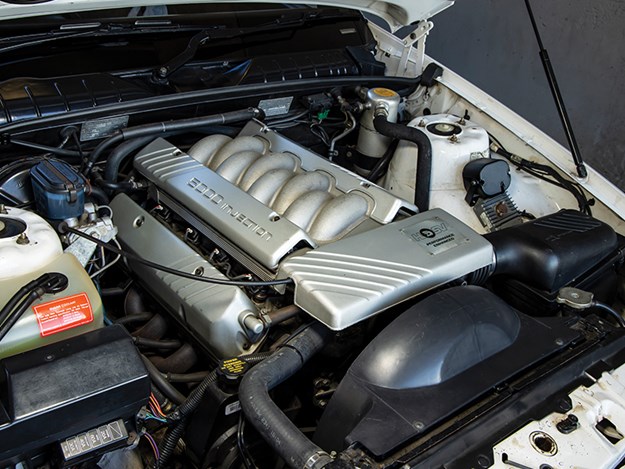 Warmed over 5lt V8
"I'm actually a VP aficionado," he admits. "I like the V8 and the VP was styled along the lines of the Chevy Impala back then. I've had four VP wagons, and I'm a wagon fiend from way back. My first car was a HZ Kingswood V8 wagon."
"So when I pulled up and saw the car parked out front, I thought: That's me. I didn't even need to drive it. But the husband insisted we go for a test drive. He drove it and it threw me back in the chair. This thing howls. The XX1 option gives it the chip, airbox and extractors, and it makes a hell of a difference."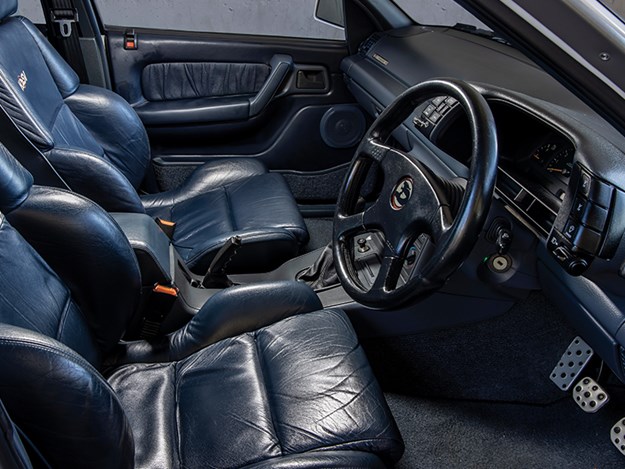 Plush and sporty interior. Body hugging leather sports pews
And like I said, even after the deal had been done and the VP became resident at Henry's for the foreseeable future, he and the elderly couple who sold him the car have remained in touch and firm friends.
These days, the VP still gets to go for the occasional gallop, mainly to keep the battery charged up and Henry entertained. And in between outings, it's one pampered VP wagon.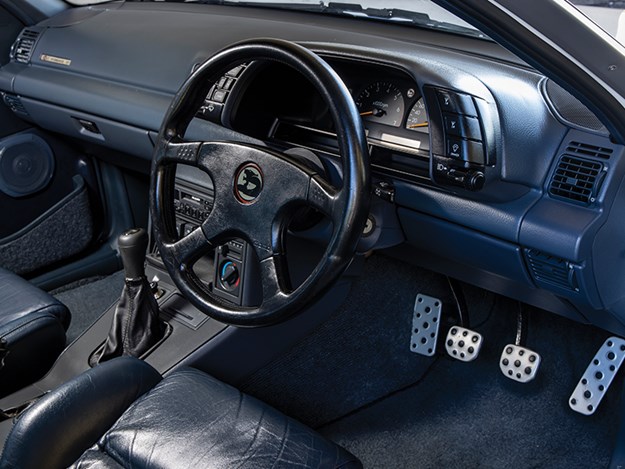 "At one stage I took the Momo wheel off and put a standard one to keep it from getting damaged, but since it's only me that drives it now, the Momo is back on. The car has been garaged all its life – I reckon it's probably only spent a small handful of nights not under cover in its entire life. You know how the Holdens from that era had paint – particularly Alaskan White like this one – that went chalky and faded real fast? Yeah, well this one has never been repainted and it still absolutely sparkles."
"At one stage I had a car bra made for it and even went to the trouble of having mirror covers made for highway trips. I only ever run it on 98-octane fuel and I've always used Mobil 1 in it. It lives in a garage under a cover. I even have the cover dry-cleaned regularly."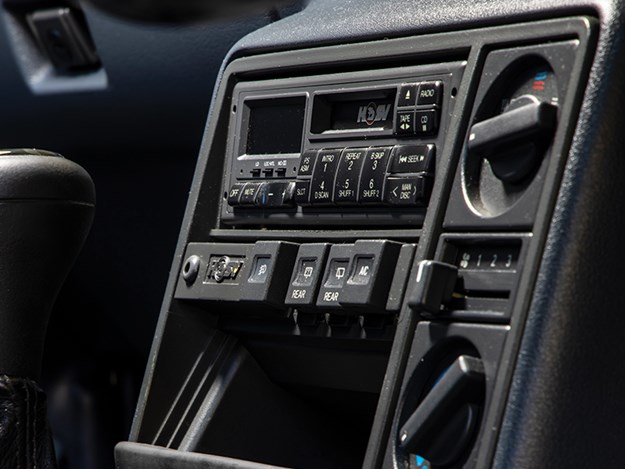 Reckon it's pretty fair to say that Henry's the perfect bloke to own a car like this. He can borrow my car any time… it'll come back in better nick than he got it in. Mind you, the MBC parts chaser would probably burst into flames if you put a freshly dry-cleaned car cover on it.
"I've owned a lot of old cars over the years, so I got into the habit of looking after them. A lot of them were built before rust-proofing so keeping the rust out of the spare wheel wells and crevices was the name of the game," Henry tells me.
Proof of its pedigree
Beyond that level of dedication, though, Henry enjoys what the car represents to a bloke of his age: "The other thing I like is that it has got enough tech on it that you could drive it across the country tomorrow, but there are no air-bags, no ABS, no big stereo. It's still a raw type of car."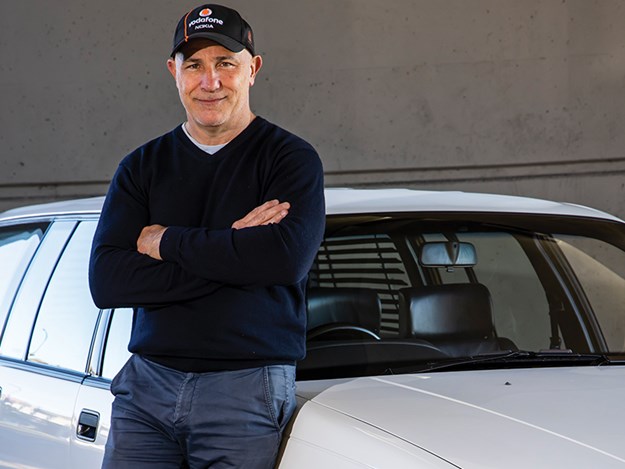 From Unique Cars #468, Jul/Aug 2022
Follow me at: