I remember I wanted one of these when I was a youngun. Still would like one.

David Ashton
By: David Morley, Photography by: Wheels & Unique Cars magazines
Date: 20.12.2012
---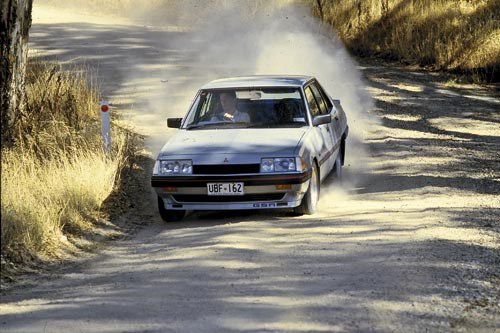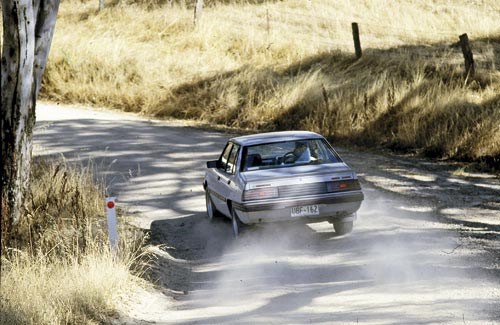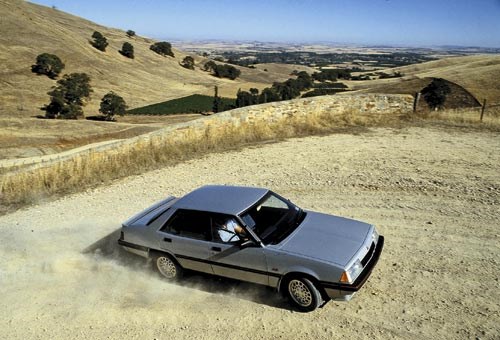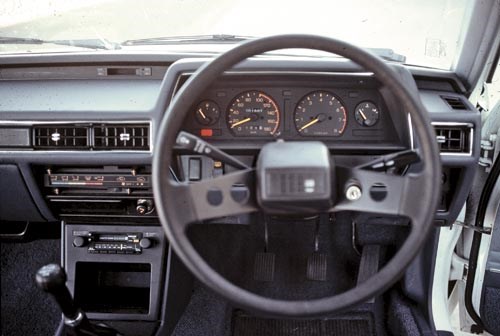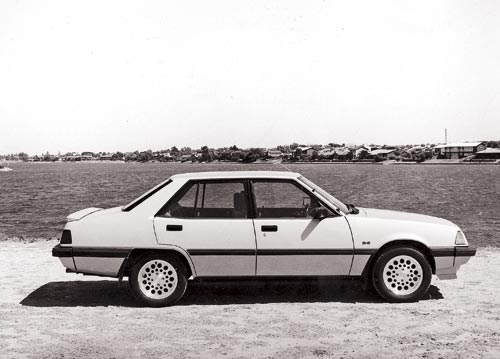 Mitsubishi Sigma GSR
The Mitsubishi Sigma GSR gives affordable performance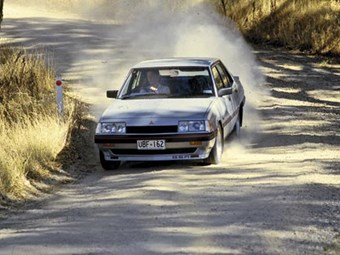 Budget classic: Mitsubishi Sigma GSR
MITSUBISHI SIGMA GSR
With three-and-a-half decades of mental decay to cloud the truth, it's easy to forget just what a game-changer the Mitsubishi Sigma was. Actually, those same 35 years might also have allowed you to forget that the first Sigma we saw in 1977 was actually badged as a Chrysler, and the buy-out of Chrysler Australia by Mitsubishi was still three years away from completion.
The Sigma came along at just the right time and place. For a start, the Australian car industry was still operating under strict tariffs that encouraged high local content (the big Aussie Valiants were 100 percent locally-sourced) so building the Sigma in Australia made all sorts of sense.
The oil crisis of the mid-'70s was still a pretty fresh memory, giving the idea of a bigger four-cylinder car plenty of legs back in 1977. Toyota, for instance, was going gang-busters with its locally-made Corona 2000 range and had just taken third place for the first time in the Australian new-car sales race.
But even against that backdrop, local car buyers were still taken by surprise at just how good the Sigma was. Where the Toyota offerings were mediocre and the Datsun 200B was apparently put together by people who were largely sick that day, the Sigma offered a better-than-average drive, decent quality and a look that didn't automatically suggest you were driving your wife's car. It was – as the TV advertising showing a Sigma bursting through a huge mirror proclaimed – a sensation.
The Sigma also spawned some rather special specials. And one of them is now an A-grade budget classic – a car that won't cost a bomb but will definitely earn you cred wherever you turn up in it.
The first Sigma-based special model was probably the Peter Wherrett Special. An obvious cash-in on the Wherrett reputation, the 1981 GH-based PWS did, however, have some real meat on its bones. Only 1000 were made and they all had the then-new 2.6-litre Astron engine, five-speed manual and even a set of extractors to boost power from about 72kW to nearer 76.
Inside, you got a Wherrett-autographed Momo wheel, Recaro buckets, and outside, a stripe kit, 15-inch alloys wrapped in Pirellis and even four-wheel-discs.
The GH Sigma Turbo followed a few months later, and even though it involved a shift back to the 2.0-litre engine (it was considered stronger), the addition of a Garrett snail boosted power to 116kW with the standard 10psi of boost.
But the car we're really talking about here, the Sigma GSR, didn't come along until the GJ model of 1982. It was largely a cosmetic pack in its first incarnation, but it did mark the start of something special. And that special something came along in 1984 with the GK version of the GSR.
This was about when Mitsubishi finally got serious about a mass-market performance version of the Sigma. Even though it wasn't changed much mechanically, the GSR was all about the look and, man, did it look the business back in the day.
The decal kit spoke for itself but there was also a full bodykit including a front and rear spoiler and plenty of paint black-outs, as was the fashion of the time. The wheels were huge (for 1984) 15-inch alloys and used the 'pepperpot' design consisting of 26 holes of various sizes. Throw in 60-series rubber, rear disc brakes and you had yourself a GSR. The only engine option was the 2.6 Astron in 76kW form, but crucially, there was no automatic option as there had been for the GJ. Clearly, this car was only for serious drivers.
Inside, the GK GSR was pretty much straight Sigma although you did get a four-spoke sports steering wheel. But that also meant a lot of them were trimmed in caramel, brown, or even blue vinyl. Oooh.
The thing about the GSR at the time was largely that it took four-cylinder family-car buyers and the notion of a performance four-banger seriously. Toyota had nothing unless you wanted to give up two doors and go for a Celica (although the Mitsubishi two-door equivalent, the Scorpion, was also pants), and the Datsun 200B SX was feeble with stripes. Anything from Ford or Holden with any performance bent had either six or eight cylinders. Golf GTi? Never heard of it, mate.
But more than that, the fact was the GK GSR was actually a really good thing to drive. It was big enough to have some real footprint and rode quite well as a result. Rear-wheel drive gave it some steering clarity and that throttle-steerable feeling that us old blokes recognise instantly.
And while it might have liked a drink, the carburetted, single-camshaft Astron four-pot had a torquey, muscular feel which, combined with the five-speed manual, meant that the car's top speed was purely theoretical. Nobody I know actually topped one out – they were all still accelerating when our heroes ran out of straight road. But take it from me, 200km/h was just another mark on the speedo. Apparently.
Buying a Sigma GSR now is an exercise in finding one. For a car that was so popular, they sure have fallen off the twig in big numbers. Some of those that are still around have been modified, too, with fairly predictable results. The Astron engine was never the toughest customer out there, and can let go in an impressive way if you tweak it too much.
Rust doesn't seem a huge problem, but don't rule it out and make sure the body still lines up and hasn't had more hits than Rihanna. As prices fell to rock bottom a few years ago, many were parked under trees and left to quietly return to the earth.
Even if you can find one worth saving, the interior is likely to have sagging door-trim vinyl and plenty of holes worn in the chairs. But look for one with all the decals and bodykit pieces intact as these will be getting hard to replace. They also define the GK GSR. And, of course, make sure those signature pepperpot alloys are still with the car and that they haven't been kerbed beyond recognition.
SPECIFICATIONS
Mitsubishi Sigma GSR
Years of production 1982-85
Body four-door, five-seat sedan
Engine 2555cc 4cyl, SOHC, 8v
Power 76kW @ 4800rpm
Torque 192Nm @ 2400rpm
Gearbox 5-speed manual*
Suspension struts, anti-roll bar (f); live axle, four links, coil springs, anti-roll bar (r)
Brakes four-wheel discs
performance 0-400m – 18.0sec (GJ)
Price new $9340 ('82 GJ) – $11,759 ('85 GK)
Price 2012 $4000 – $10,000
* Borg-Warner (GJ), Mitsubishi KM 132 (GK)
Follow me at: