A NSW mum-of-six is worried her $580,000 dream home is in jeopardy after hearing that her construction company, Metricon, has entered crisis talks
Alex Turner-Cohen @AlexTurnerCohen 3 min read May 19, 2022 – 3:00PM
Customers at Australia's largest construction firm are getting skittish after reports emerged that the building company has entered crisis talks and may be on the brink of collapse.
On Wednesday night, the Herald Sun reported that building giant Metricon is in urgent crisis talks with clients after falling into financial strife.
Sales staff within the company were being instructed to increase cash flow by securing more deposits, according to the publication.
Metricon bosses are expected to meet with major clients including the Victorian Government on Thursday.
NSW couple Jessica Snowdon and her husband Steve, aged 35 and 39 respectively, have worked long hours as a hairdresser and truck driver for years so they could build a dream home for themselves and their six children.
Just four weeks ago, they paid $31,500 in an initial deposit to Metricon but now they're concerned they'll never see the money again.
"We were just freaking out [when we saw the news], what's going to happen?" Ms Snowdon told news.com.au.
"It's scary because we don't know whether to pull out or not, if we pull out we still lose our money."
RELATED: Crisis in building industry as big names fall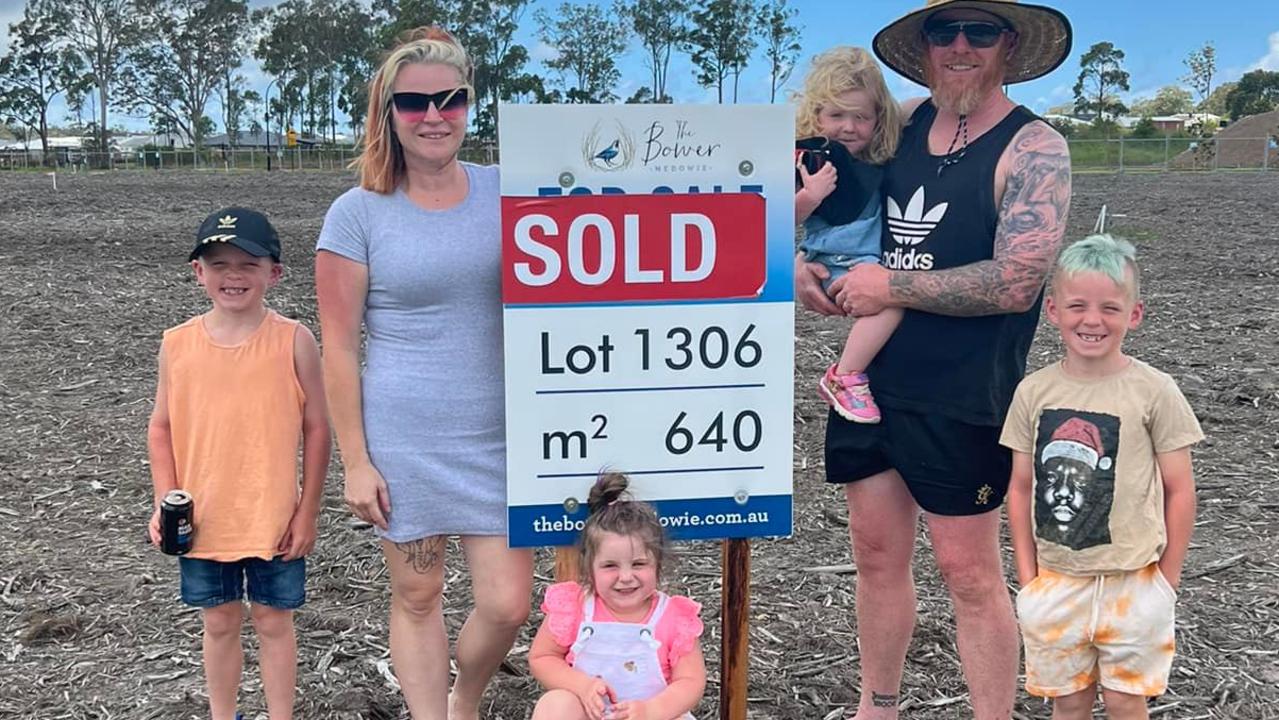 The vacant lot they bought to create the perfect home.
Ms Snowden explained how her family lived in the Sydney suburb of Penrith for 11 years but recently moved to Port Stephens, on the NSW mid north coast, as it was more affordable for them to build a house.
They bought a 640 square metre lot and in December, signed the contract with Metricon, putting down $1500 to lock in a build for a five-bedroom, two-bathroom home.
Then last month, the couple put down $31,500 to commence the next stage of the build.
"It [the deposit] is heaps, we work all the time, we work hard for our money, it's hard," Ms Snowdon said.
Overall, their house is set to cost $580,000 if all goes smoothly.
The mum-of-six is yet to hear from Metricon to assure her the company remains intact. She plans to contact them this afternoon.
She said so far it has been a "slow process" and has to keep hassling the company to bring about the next stage of the construction.
Another Metricon client took to social media worried that their build wasn't being properly completed.
"We are already at build stage and quite often Metricon asks us to pay the Stage while we can see … that there are still many items pending to be fixed," they wrote.
"When we give Metricon the reports they say they will fix later but now they started to paint and those items have not been fixed yet."
Construction businesses across Australia are facing difficult circumstances in the face of rising materials costs and labour shortages.
Earlier this year, giant firms Probuild and Condev went into liquidation, impacting thousands of staff and subcontractors.
Do you know more? Get in touch alex.turner-cohen@news.com.au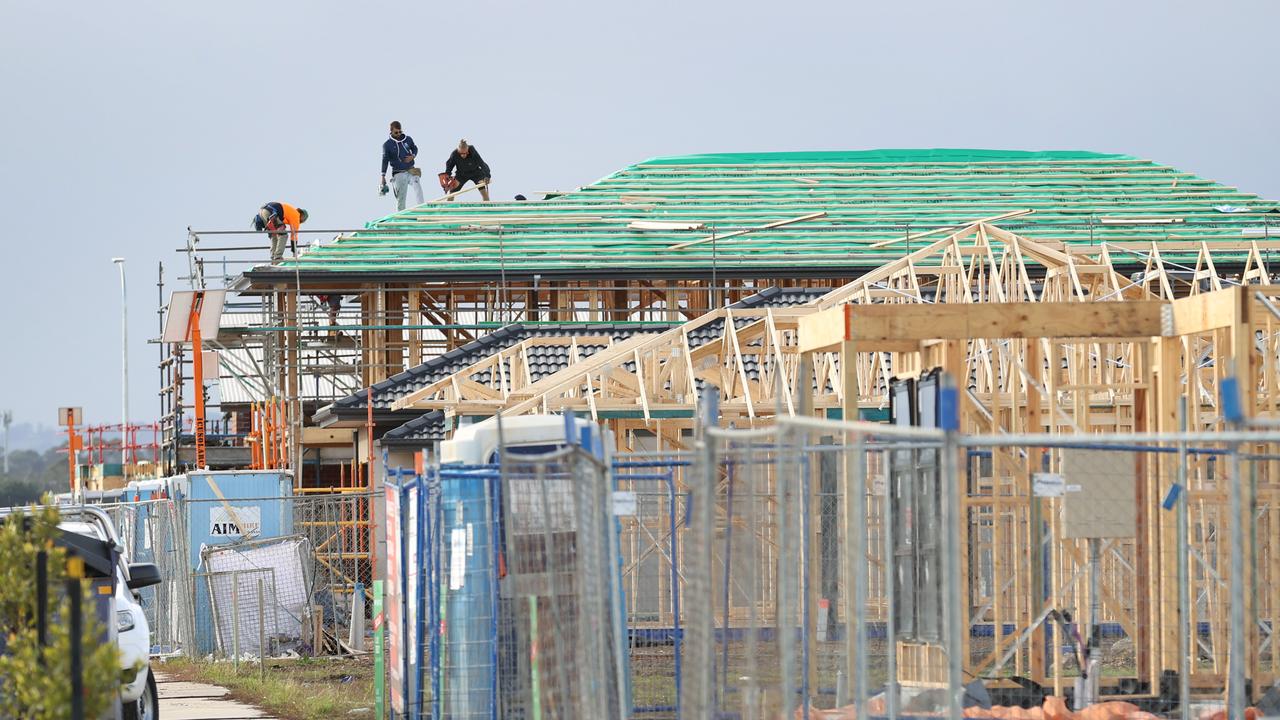 Houses under construction in Minta Estate Berwick through Metricon, which could be at risk of collapse. Picture: David Caird
Metricon employs approximately 2500 staff, primarily in eastern Australia, where it has a pipeline of roughly 4000 homes under construction.
One salesperson told the Herald Sun they were owed hundreds of thousands of dollars in commission and were being pushed to secure more cashflow to help keep the business afloat.
"We have been pressured now to push for as many deposits as possible," they said.
Acting CEO Peter Langfelder denied the company had solvency issues and said the business continued to be viable.
"There is simply no basis to these rumours. Metricon is a strong viable business without any solvency problem," he said in a statement to media.
Earlier this week, the company co-founder and CEO Mario Biasin died unexpectedly at the age of 71.
The company confirmed Mr Biasin had been experiencing mental health issues.
In a statement, an executive from Metricon, Ross Palazzesi, revealed his colleague's sudden death was a shock.
"As friends and colleagues of Mario, we are shocked and so saddened by the news," he said on Monday.
"Our hearts and thoughts are with the Biasin family. We will ensure Metricon Homes continues all operations and on-site construction as usual during a very emotional time."
Just days later, though, the company appears to have entered crisis talks.
News.com.au has contacted Metricon for comment.
– With NCA Newswire
Follow me at: